Apply PVA along the edges of the front cover and pin cording/braid in place.
In order to keep glue from dripping onto other parts it may be easier to prop it up for a while.
This is how the inside should look.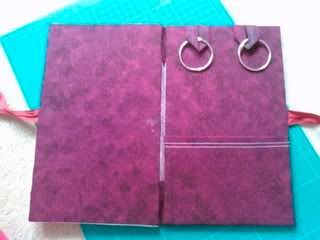 I've added bobbin hoops to my tabs.

You can cover the gap between the front and the back by tying ribbon around it or by adding an extra piece of fabric whilst sandwiching them together.