Take one cardboard square and cut 3 pieces of wadding the same size and stick them to the board.
Lay your stitched square face down and place the cardboard ontop with wadding also facing down, lining up the lines you created on your stitching.
Begin by glueing down the sides, pulling them tight and making sure the lines are on the edge.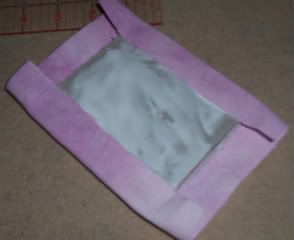 Then do the same with the top and bottom.